March 7, 2013 at 2:27 pm (Livin' on a DR650)

The morning progressed slowly, as it was still very cold and windy. The inside of the tent was dusted with fine powder which had managed to leak through the mesh windows overnight. This likely didn't help with our congestion.
I know that the trails in this area were marked as difficult but yikes! I was glad we'd decided to just camp near a picnic table instead of trying to navigate them at night!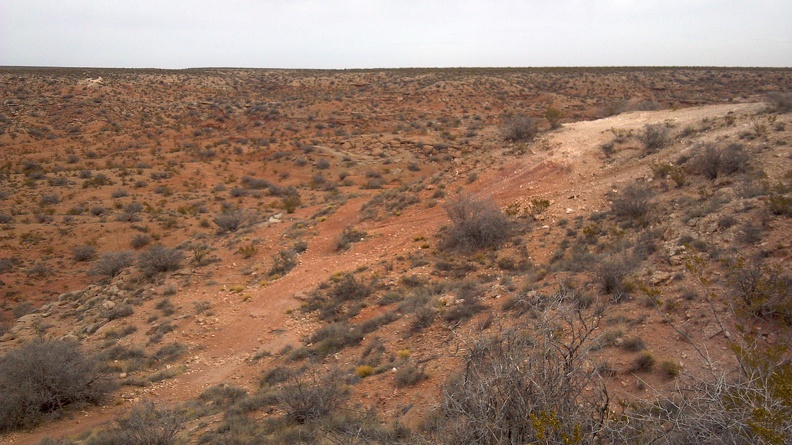 Read the rest of this entry »
March 5, 2013 at 11:53 am (Livin' on a DR650)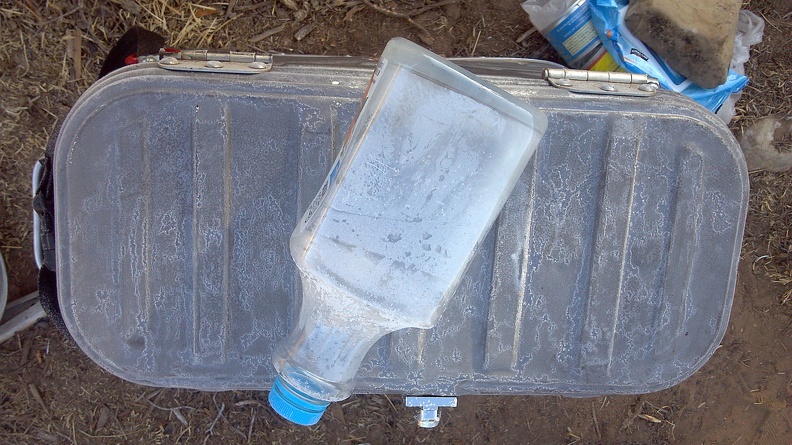 It was really damn cold that night. By the morning, my water bottle had frozen solid, and frost had grown on every available surface. I re-stoked the fire, which roared back to life, and tried to thaw out. Needless to say, it took a while for us to get going.
We headed east to Roswell.
March 4, 2013 at 10:35 am (Livin' on a DR650)

We awoke to a windy day, with what looked like a dust storm in the distance. We watched it cautiously as we packed up.
Not optimal conditions, but that's life sometimes. We aimed ourselves north on highway 54 and fought the wind which tried to blow us all over the road.
March 3, 2013 at 10:13 am (Livin' on a DR650)

I woke up to the sound of car horns from the main gravel road. It was still chilly, and so I burrowed back into my sleeping bag for another few hours until the sun started warming up the tent. More honking. Time to get up, I suppose.
The nearby Organ mountains were gorgeous.
February 28, 2013 at 12:59 pm (Livin' on a DR650)

I'd like to say that my bags were packed the night before and claim to be the pinnacle of efficiency, but to be completely honest I repacked the bike several times.  Up until my room was completely cleared out, I was still finding things I'd forgotten.
We left in the late afternoon as a result. Whoops. But hey, at least we were on the road! FINALLY! There was an emotional goodbye (there always is), and we made our way to the freeway.